Pool Cleaning and Repair Kansas City
Picture the entire family having a blast, swimming and splashing in the pool on a blazing hot summer day. It's essential to make sure your pool water is clean to prevent the spread of germs, bacteria, and viruses. At Pool Cleaning and Repair Kansas City, we believe that clean water is essential to keep you and your family safe. Our team is composed of trained, highly skilled, and licensed individuals equipped to handle any problems that might arise.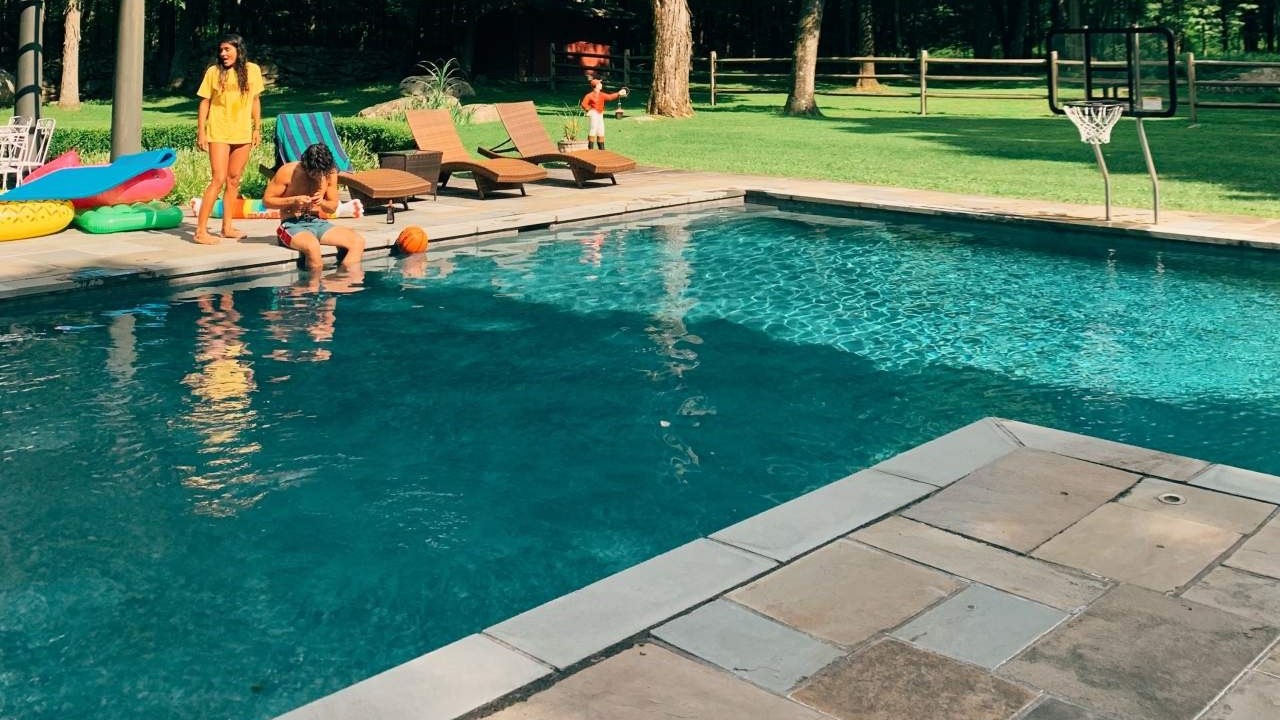 The importance of a clean pool
A swimming pool that is left unclean will leave stains on the surface, which causes eye irritation. Dirty water can destroy pool filters and water pumps. When cleaning the pool area, it should be from the bottom to the top and not surface alone, and it should not affect your skin in any way. People, airborne microorganisms, and rain can affect the quality of the pool. If there is poor maintenance, there is a possibility that the water in your pool might have germs and bacteria. These germs can cause ear, nose, and throat infections. That is why you should schedule cleaning and maintenance with us.
Here at Pool Cleaning and Repair Kansas City, we use the latest cleaning technology to make sure your backyard oasis is crystal clear. We treat the water with the correct chemical to eliminate germs and bacteria so the water can be used for swimming. We have a pool vacuum to remove debris from your pool as well as a spa. We clean the entire area to make sure no algae will inhabit your tile walls and ground.
Repairs and maintenance
Like everything else in your home, your pool needs regular check-ups to make sure it's running smoothly. We ensure that the pool water, pool surface, filtration system, and returns and skimmers are in good shape during the summer. We provide cleaning so that our customers don't have to deal with the dirty work and focus their attention on more present matters such as spending a splendid time with their friends and families.
We make sure everything is working well. When you encounter any problems related to your pool, make sure to call us. Attempting to resolve the matter on your own would result in more expenses or replacements. Don't wait for your pool to break down; contact us.
We make the entire process easy, so you don't have to worry about anything. Pool Companies Kansas City expert will be able to identify any problems that might cause irreparable damage to your pool. Rest assured by the time summer comes, your backyard oasis will be up and running. Call us for your free inspection.
Contact Pool Cleaning and Repair Kansas City
When you need someone to take care of your pool, you need someone you can trust. Pool Cleaning and Repair Kansas City assists homeowners in making sure their pools are clean so the entire family can have fun in the pool all summer long. We give exciting information, repairs, and maintenance for all pool types. We keep the bacteria and germs away. To know more about our services, call us.